ITE Training & Consulting Inc.
Designed Exclusively By ITE
The ITE AQUA-DEK WORKBOAT is designed from the ground up as industrial workboat not a made over sport or fishing boat. It is designed by a group of industry operators, boating safety instructors, spill responders, search & rescue personnel and experienced jet boat marine manufacturers to meet the need for a safe, stable work/rescue platform.
The vessels are stable, reliable and easy to operate and maintain. Aqua Deks are capable of performing a variety of roles. The design is reinforced at stress points to handle towing and equipment deployment needs of a heavy duty workboat yet handles and performs like a sport boat.
The ITE AQUA-DEK is constructed to both US and the new Transport Canada / Canadian Coast Guard TP 1332 standard
Pollution Control—Emergency Response—Fire—Search & Rescue—Inspections—Biological Sampling & Survey—Environmental Assessments—Water Quality Sampling & Inspections—Water Based Construction—Equipment Transport & Deployment—Mining & Forestry Projects—Inland Commercial Fisheries—Guiding & Outfitting—Remote Area Access—Safety & Tow Boat—Personnel Transport—Enforcement Patrol
Custom workboats to meet your requirements
Meets Canadian and US construction & equipment standards (commercial)
From 16 to 28 feet
Beams from 90″ to 102″
Power from 200hp to 900 hp
Mercury Sport Jet, American Turbine & Hamilton pumps available
"Turn-key" with all requirement safety gear, trailer, and travel/storage tarp
 Over 90 of our ITE AQUA-DEK workboats are in service from the Beaufort Sea to the Amazon –with major oil, gas and pipeline companies, spill responsonder professionals as well as SAR specialists, fire/rescue services and government agencies.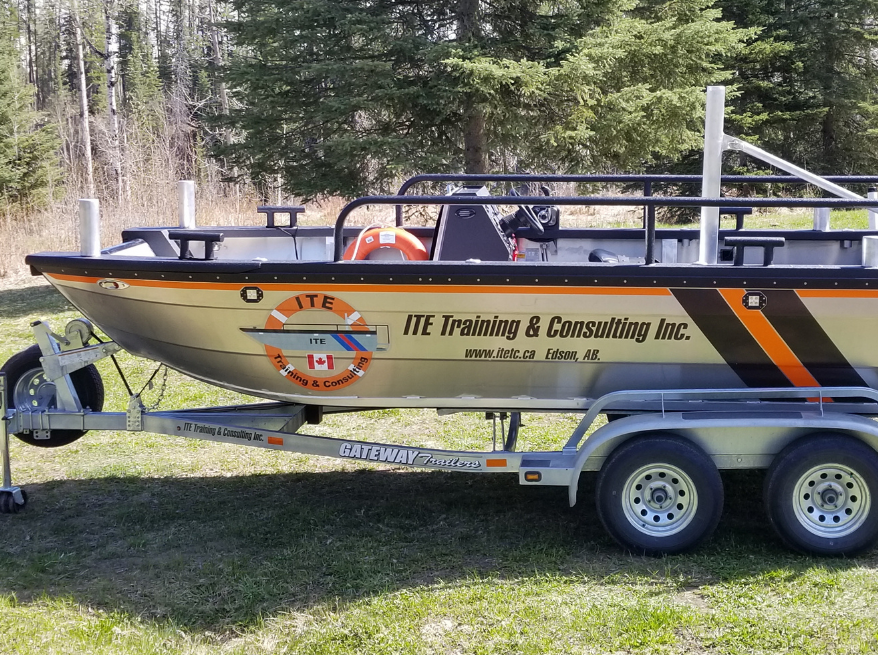 AQUA-DEK-WORKBOAT –
Powered by 250hp Rotax Supercharged motor with a PPI pump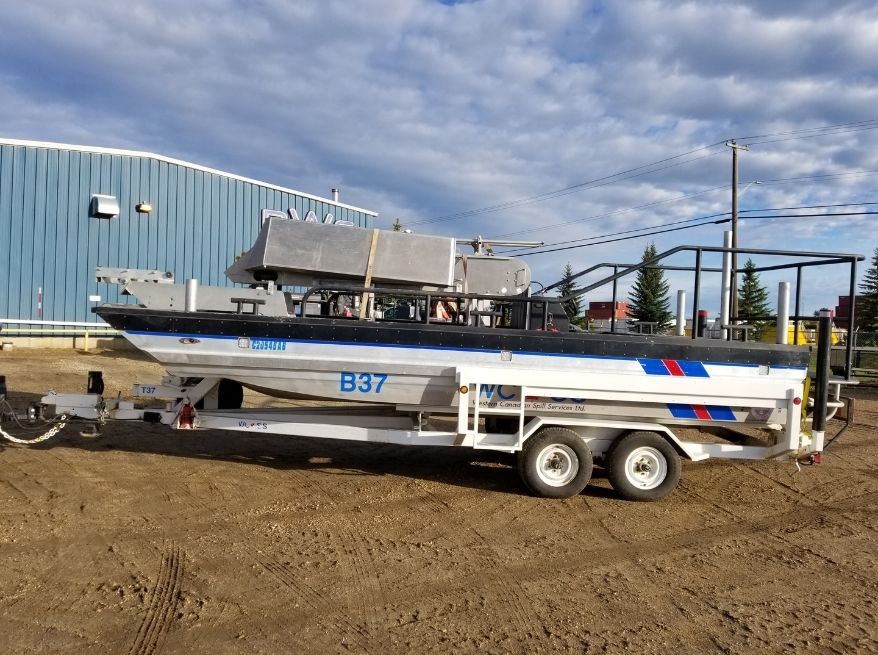 24′ Twin Aqua-Dek with Lamour Skimmer –
Powered by Twin 330hp V8s
16' and 18' Aqua-Deks powered with 200hp Mercury Sport Jets
Aqua-Dek Powered By
250hp

Super Charged Rotax
Commercial Vessel Operator and
Crew Training